About
What is a pull request?
"A pull request is a method of submitting contributions to an open development project." – Mark Johnson, OSS Watch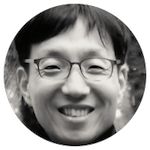 Hi all, I'm Jiyang "Jamie" Kang.
This blog, Pull Requests to Tomorrow, covers my notes and thoughts for recent innovations in computing and aims to be my little contribution to our open future.
Thanks for reading!